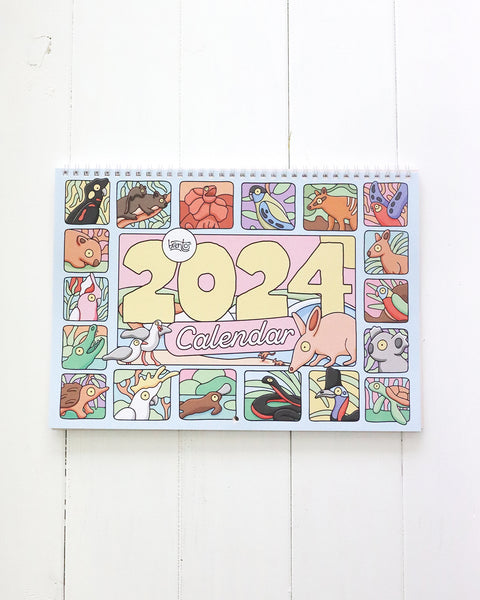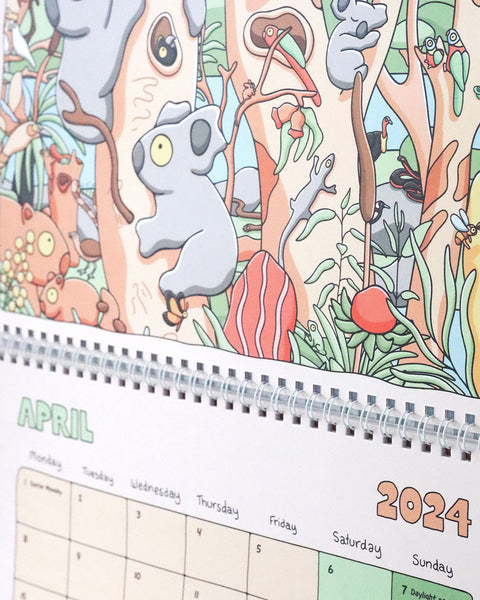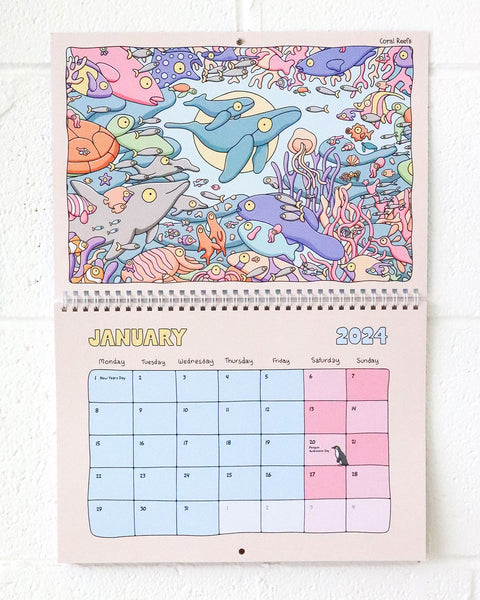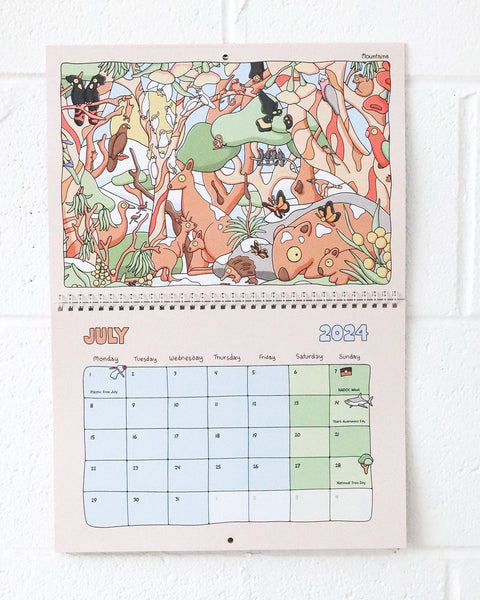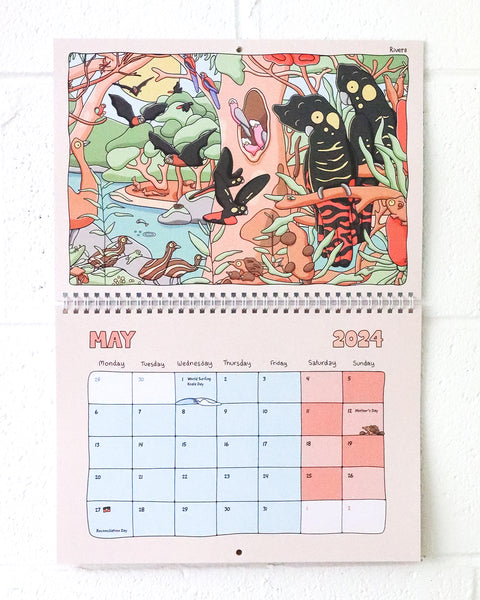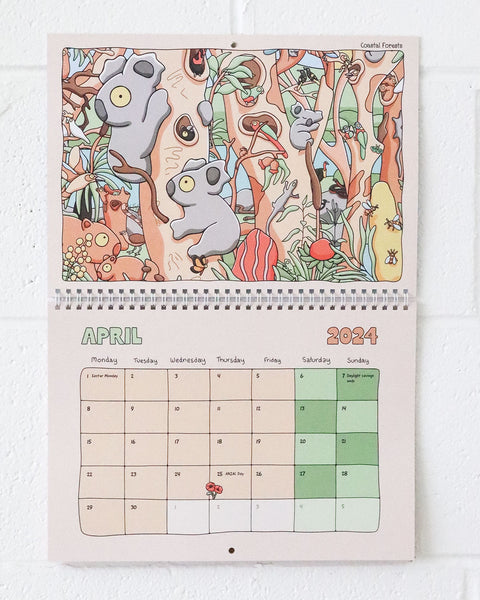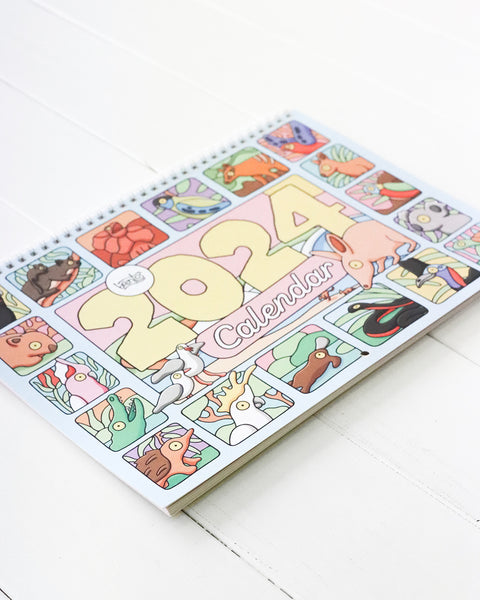 2024 Calendar
A 2024 calendar with a unique Australian habitat each month filled with loads of Aussie wildlife and pastel colours, based off Brentos' second book 'Australian Animals: From Beach to Bush'.
The calendar covers important wildlife and environmental dates like the beginning of magpie swooping season, Kookaburra awareness day, wombat appreciation day, world whale day, Earth hour, save the koala day, world oceans day and many more.

The paper quality is exquisite and it's the perfect companion to Brentos' books. Buy separately or bundle it up.