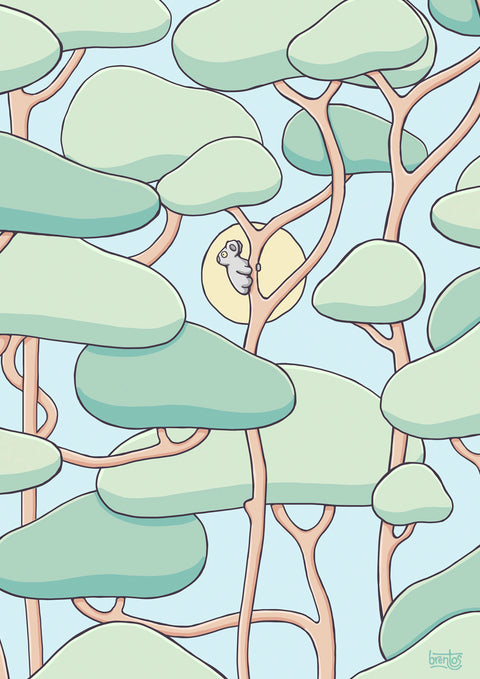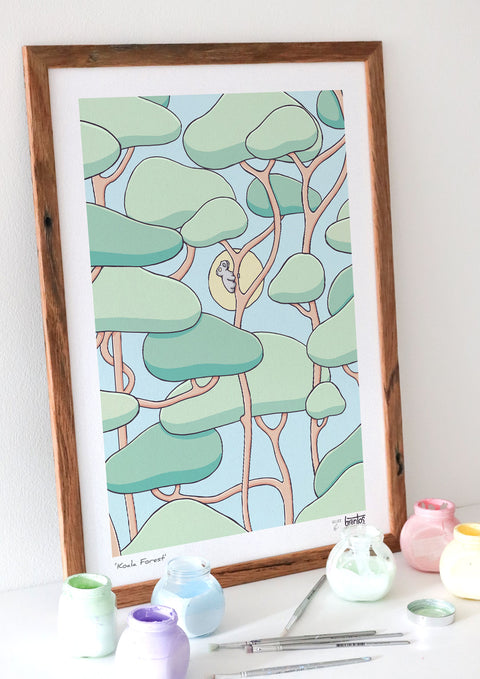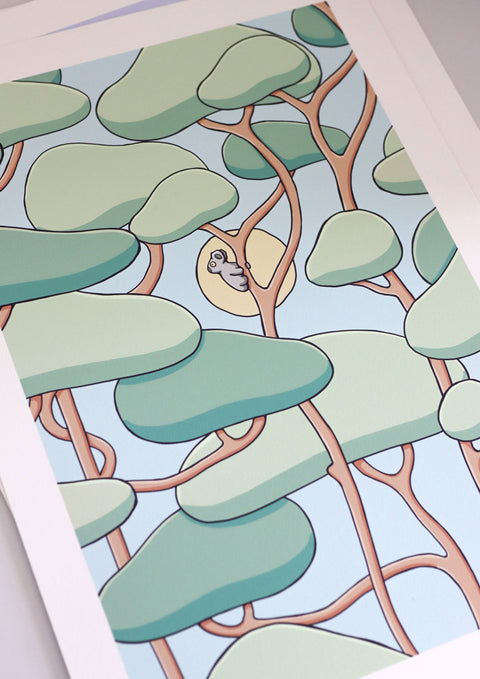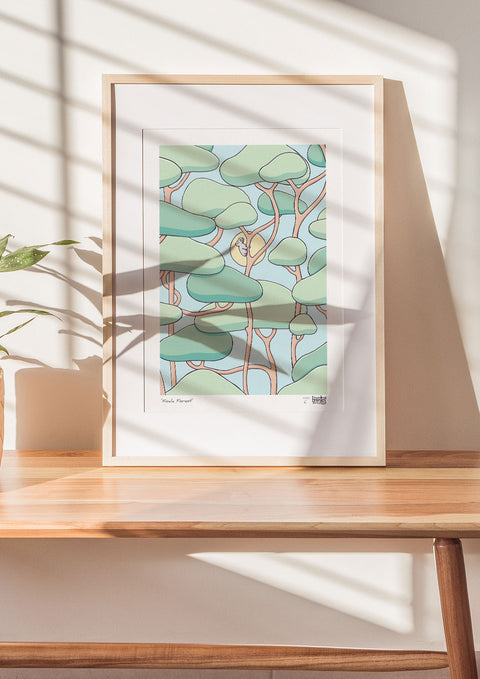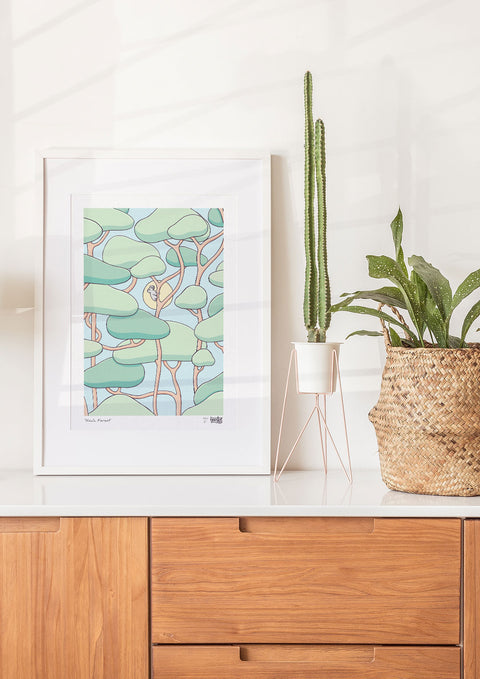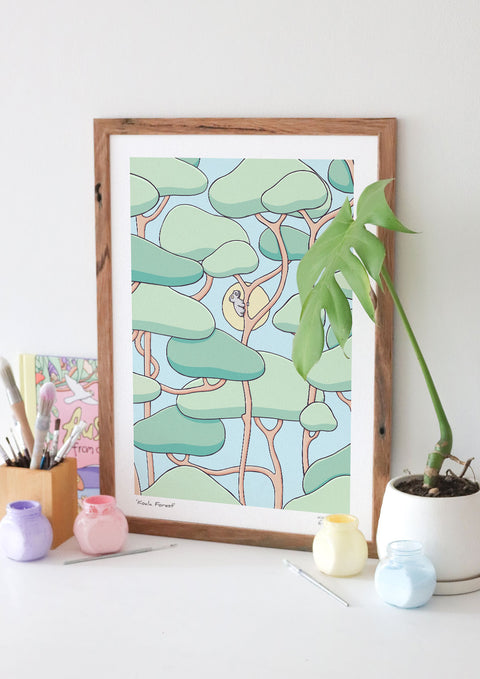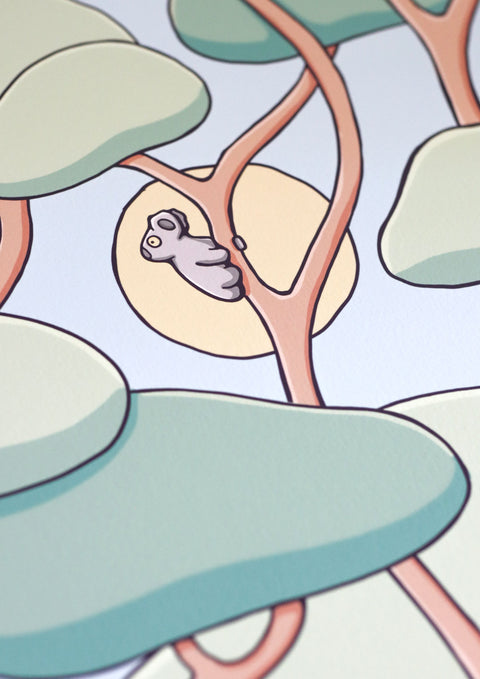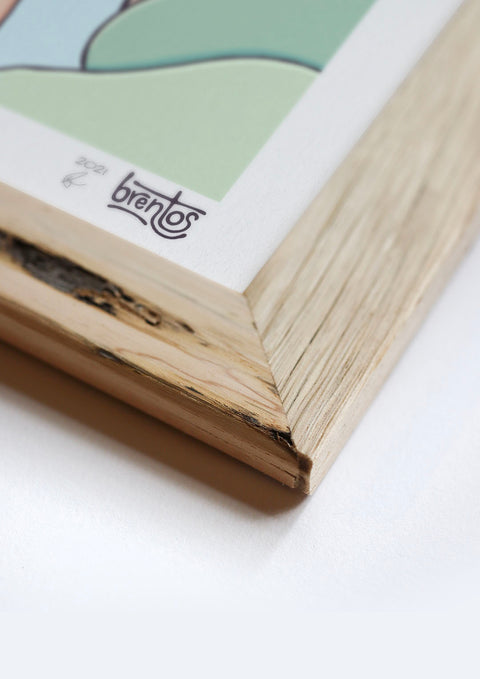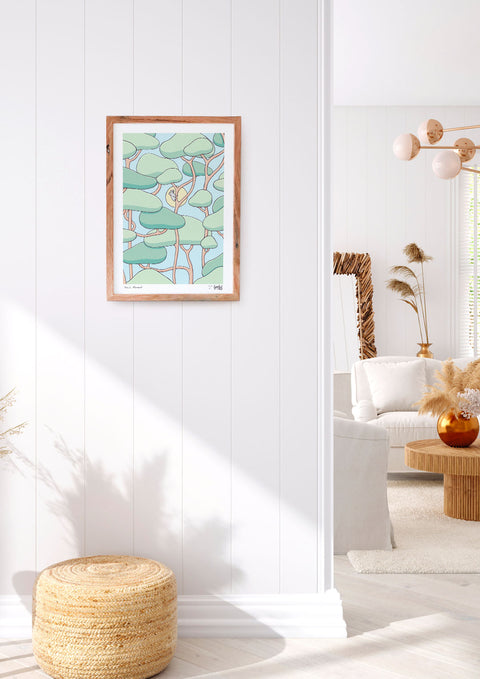 Koala Forest Wall Art Print
A giclée illustration printed on 310gsm archival paper with a creamy texture that pairs magically with Brentos' signature pastels. Made in Australia and printed right here in our art studio. Why not add a sustainable, character-filled recycled timber frame?
A single Koala thriving in a sea of Eucalyptus trees.
Museum-quality prints
We make our prints right here in our studio on stunning, ultra-thick, museum-grade, textured cotton paper using the highest quality pigment-based ink.
Signed by the artist
Once we've printed your art, it's then hand-signed, titled, dated and given the signature stamp of authenticity by Brentos.
Frame it in a stunning recycled timber frame.
Our frames are hand-made in Australia from reclaimed hardwood, each one showing beautiful markings and unique character from it's previous life as a railroad pylon, farm fence or floorboard.
Made right here in our small art studio.
Made locally from sustainable recycled timber.
Over $45,000 raised for wildlife conservation.
Giclée prints made using the finest papers and inks.
Thanks for Supporting Local
Hey, I'm Brent. I'm an illustrator from Sydney and I run the Brentos art studio and merch range with my partner Tash. My work is inspired by the Aussie bush and long, salty summers at the beach with a mission to share a gentle message of conservation for our wildlife. By purchasing our art you're supporting local artists and small businesses in Australia. Cheers! 💚
Frequently asked questions
What are the shipping costs?
We offer free shipping in Australia for orders over $70. For orders under $70, a $10 shipping fee is charged.
For our overseas friends, we charge $30 shipping for most zones and products.
How long does shipping take?
When you order one of our art products you'll typically receive it within 7 days within Australia and within 3 weeks internationally.
Why should I buy from you?
When you buy any of our art products you're supporting local artists, wildlife conservation efforts, sustainable manufacturing and a small, creative Aussie business committed to being Australian made. We use on the finest materials when creating our products and our art prints are hand-signed for authenticity.