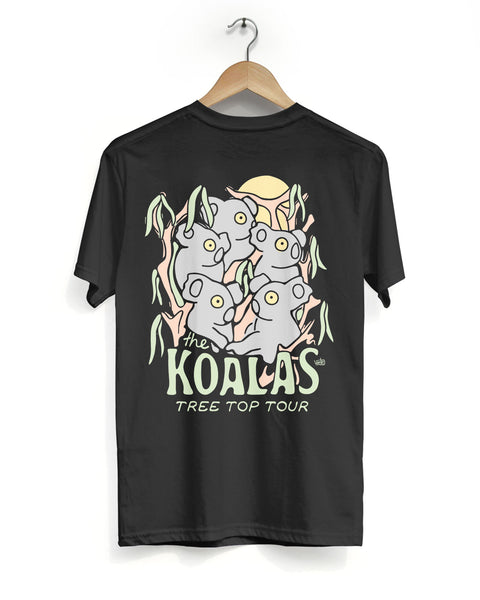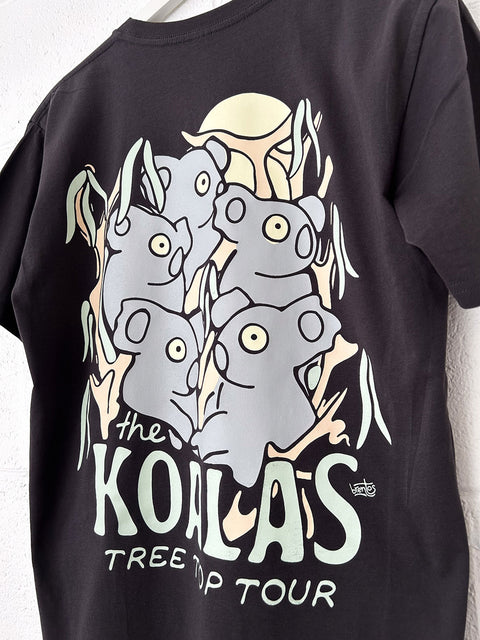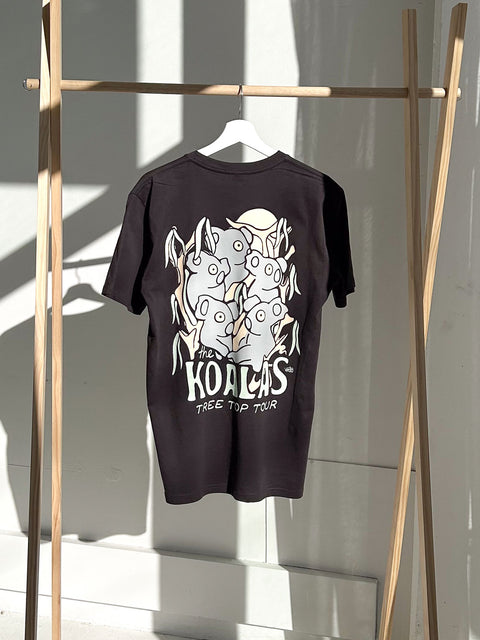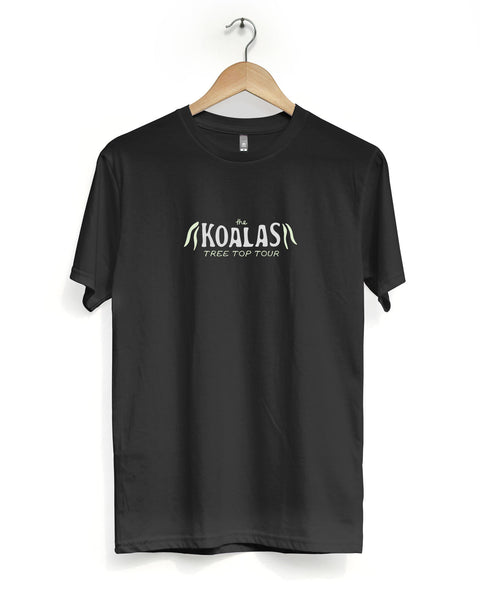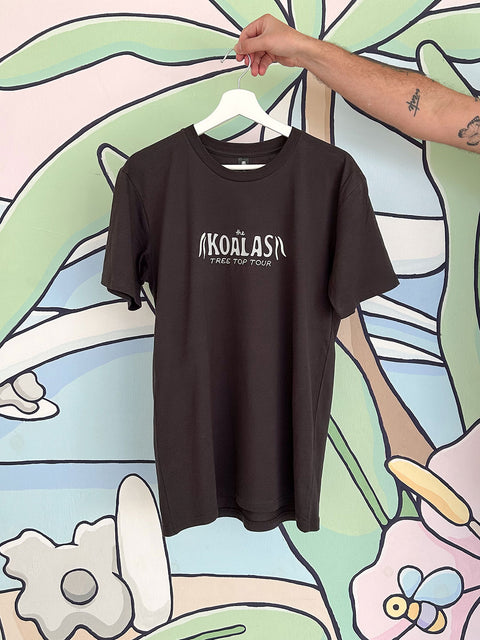 The Koalas Band Tee
The Koalas have embarked on their National Parks Tree Top Tour of Australia and will be performing in tree top canopies throughout many of Australia's national parks. Grab yourself a Koalas band tee to celebrate Australia's most beloved animal, the Koala.
Inspired by 90s hip-hop album covers and our love of Koalas, this is our first every black tee.
Printed on ASColour
Our t-shirts are printed on popular ASColour staple and maple tees, known for their high quality, longevity and ethically conscious manufacturing principles.
Locally Screenprinted
When the art is ready we hand it over to local legends PrintLords who get to work on screenprinting the tees using long-lasting water-based inks.
Fits Like a Glove
Our ASColour tees are so popular because they're just the right thickness (180gsm) and fit well on most people, no matter the size.
All our tees are printed locally.
Art that will last many wash cycles
Environmentally friendly water based inks.
Thanks for Supporting Local
Hey, I'm Brent. I'm an illustrator from Sydney and I run the Brentos art studio and merch range with my partner Tash. My work is inspired by the Aussie bush and long, salty summers at the beach with a mission to share a gentle message of conservation for our wildlife. By purchasing our art you're supporting local artists and small businesses in Australia. Cheers! 💚
Frequently asked question
What are the shipping costs?
We offer free shipping in Australia for orders over $70. For orders under $70, a $10 shipping fee is charged.
For our overseas friends, we charge $30 shipping for most zones and products.
How long does shipping take?
When you order one of our art products you'll typically receive it within 7 days within Australia and within 3 weeks internationally.
Do you sell Australian Made t-shirts
We would love to offer an Australian Made option once we have fine tuned our production and costs. For now, we're happy to offer our tees on popular ASColour t-shirts.